INTRODUCTION
The library is located in the heart of the Academic Complex and is accessible easily to all the students.It is well equipped with a collection of text books,reference books,General books,Periodicals and journals.It is subscribing to nearly all news papers.The working hours of the library are ordinarily the same as the working hours of the college. It remains opened during vacation also.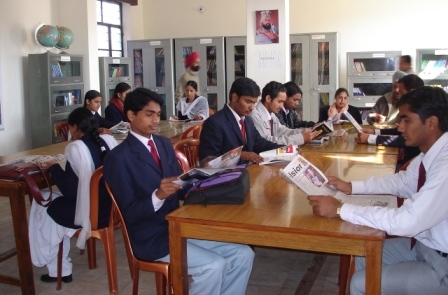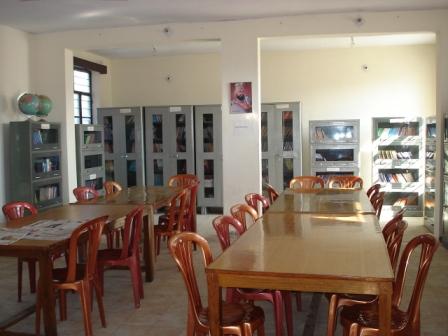 WORKING TIME
During the vacations Library follows the normal working timings.The working hours change time to time as per the rquirement and need of the reader
USER AND THEIR PRIVILEGES
Students,faculty and staff of the college can become the member of the library. A person willing to become a member has to apply for membership on a perescribed form available at the cirriculam of the library counter.Each member issued a libray pass book/card which is non transferable.Every member has to come personally to get the book isssued,however books can be returened through messanger.
GERNAL LIBRARY RULES AND REGULATION
Every students is required to obtain a library Identity Card.

Every Borrower shall present herself/himself before the librarian at the time of borrowing a book. He/She can borrow two books at a time. The books should be returned within seven days other wise a fine @Rs. 1/- will be charged per day.

Any person who loses a book or returns a damaged/defaced/torn or
blotted book shall be liable to pay amount, double the cost of the
book.

Booksof the following description shall not be taken our from the library.
a) Reference Books
b) Current Periodicals
c) Newspapers

All books shall be returned to the library whenever a notice is served
by the Principal/Librarian for a stock checking

Books will be issued to the students on production of the Library borrowers' card, issued at the start of the academic session. In case the 'card is lost, the students should bring this to the notice of the librarian at once to avoid any misuse of the card. A duplicate card will be issued on a payment of Rs. 25/- (as fine) after proper verification. A damaged card can be replaced by surrendering it and on a payment of Rs. 20/
BOOKS AND JOURNALS
There are sufficient amount of books and Journals to cater the need of college
HUMAN RESOURCES
Library Staff

Name

Designation

Mr. Charan Singh(M.A (Histroy)M.Lib.)

Chief Librarian

S. Waryam Singh(B.A.)

Library Assistant